23 Aug

Coupons for drive-through supermarkets: Review of one year of successful Buy Now
Reminder
Clic2Buy has a unique technological partnership with HighCo and Budget Box. This partnership enables Clic2Buy to offer its Buy Now solution for the CRM programmes of big brands, thus making it possible to benefit from both, the coupons and Clic2Buy's add-to-basket feature at the same time. Thanks to this synergy, an efficient, measurable and enriching buying mechanism has been developed.  
Drive-through coupons: What's important to know?
Globally, several thousand products, that have passed by the couponing application of the group Procter & Gamble and their programme EnvieDePlus, have already been added to the consumers' baskets.
But P&G is not the only group that benefits from this offer. All of the different programmes together generate a highly qualified traffic that transforms in 30% of the cases. This conversion rate increases to 49% for brands gaining a lot of sympathy in combination with a high web listing rate
There is a strong focus on the Parisian region and the Metropolis of Lille which can be explained by the fact that the first participating retailers are Chronodrive and Auchandrive, both originally from the North of France and pioneers of the drive-through and now the Drive-through Coupon.
The partnership with these two retailers helped to strengthen the connection with Clic2Buy, especially according to the integration of our technology in their ecosystem.
Drive-through coupons: Perspectives and roadmap
Mondelez and Unilever have recently adopted the Clic2Buy solution in the context of the redesign of their CRM website MaVieEnCouleurs. A strong start with a prosperous growth potential for the upcoming months.
Thus, the integration roadmap of main entities of the general distribution into the service has been accomplished by 2017 and will allow to complete the drive-through offer in the solution (about 200 für Auchandrive + Chronodrive).
With more than 4,000 click&collect/drive-through points, there is a lot at stake for all the CRM programmes that want to measure the return on investment of their coupon activities as soon as possible.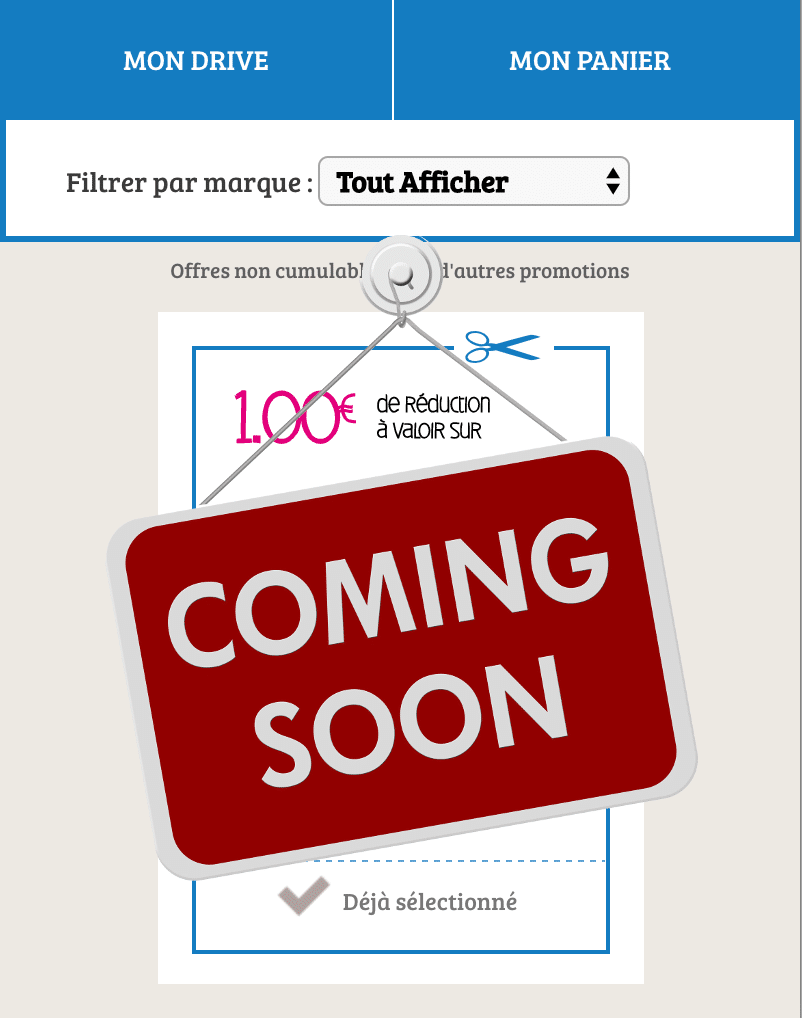 Moreover, a new implementation is planned for another CRM programme of another big international group for the next few weeks.
Coming soon…

Guillaume. F is the author of this article

Guillaume is CTO and one of the three founders of Clic2Buy. His prefered quotation: Hakuna matata.